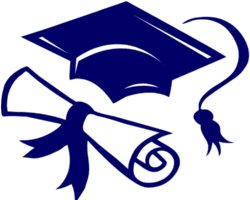 What

8th grade pic & pick up

When

5/20/2020
8th graders!
Here's your chance to pick up your desk contents, return books and WEAR THAT UNIFORM for the last time! Wednesday, May 20th or Friday, May 22nd.
Parents will drive into the carpool area - as designated by staff on site. PLEASE STAY IN YOUR CAR.
Graduates will get out of the car (only the graduate) and proceed up the ramp by the 4th grade classrooms -- WEARING THEIR UNIFORM.
This is an opportunity for graduates to return any textbooks, papers, library books, etc. to Ms. Poginy and Ms. Christjaener. They'll receive the contents of their desk and cubbies to take home, and will put on a graduation gown.
Graduates will proceed down the ramp to the front of the church to have a photograph taken. Once finished, they will proceed down the stairs to the parking lot to be picked up by their parent.